About Us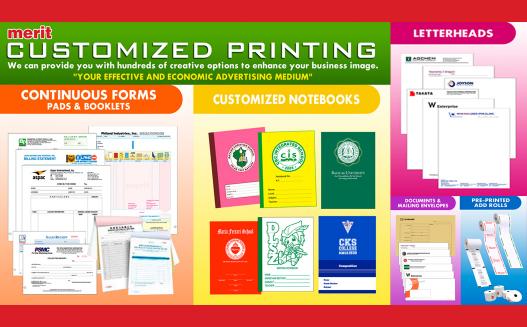 About Merit ( Philand Industries, Inc.)
HISTORY
PHILAND INDUSTRIES, INC., was established in 1969, with its operations primarily geared towards paper merchanting. In the 70's as plans were being laid-out to diversify into paper converting, the paper merchanting operations was separated under a sister company- Papermart Corporation.
In May of 1983, the converting operation began under the flagship of MERIT brand.  At the outset, the company made and sold only primary pads and composition notebooks for the youth.  Since then, new product lines have been added.  To date, the company has over 400 product items of assorted designs, sizes and colors.
OBJECTIVES
It was the company's objective not only to keep pace with the changing times but also to set the pace in the industry.  The launching of the Merit Paper Products into the Philippine market made consumers and manufacturers started imitating MERIT.
MERIT takes pride in bringing quality back to stationery design in the Philippines.  Foremost, the company aspires to provide children with better school equipments as a means of encouraging them in their education.
ADDRESS​
PHILAND'S three-hectare, highly automated factory is located at Sucat, City Of Muntinlupa, Metro Manila.  The company has invested in machines that include  Heidelberg and Rolland presses, Bielomatik ruling machines, Kolbus, Muller Martini, Goebel Optiforma and Sanden Computer Forms machines and Bielomatik Collator machines and other world renowned book binding machines, making the commune more than able to fulfill every conceivable writing and recording needs.